Our Attorneys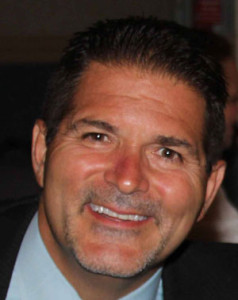 Johnny D. Drizis P.A.
Johnny D. Drizis has been in the Tampa Bay area since 1984. Originally from Chicago, Illinois, he moved to the sunshine state after graduating from Augustana College, Rock Island, Illinois. Being the son of Greek immigrant parents, he learned the necessity of hard work, the determination to succeed, and how to overcome adversity. His upbringing gives him a strong sense of family values and a strong work ethic, which he carries over into his practice of law.
Attorney Drizis notes that he is not only the owner of Divorce for Men, but also a member. He formed Johnny D. Drizis P.A. and Divorce for Men after his divorce in 2001. Due to attorney Drizis' divorce, he was financially forced to leave his position as Assistant State Attorney for the Office of Bernie McCabe, where he served as Lead Trial Attorney and participated in more than 50 jury trials.
As a divorced father of 2 girls, Hali Ann and Demetra Marie he understands the pain of divorce, but he also understands that there is life after divorce. He is remarried to Mary Beth and has added 3 more children to his life, Jen, Brandon, and Zach, forming a new blended family. This personal and legal experience allows attorney Drizis to better understand his clients' wants and needs.
This personal and legal experience allows attorney Drizis to better understand his client's wants and needs.
Learn about Our Law Firm | Receive Helpful Information from Helpguide
Get Advice You Need from All Pro Dad® | Visit Our Companion Site
Margaret E. O'Neill
Attorney Margaret E. O'Neill currently joins the firm as "Of Counsel". Attorney O'Neill comes to Florida from California and has over 25 years experience specializing in family law.
Our Staff
Irene Romero
Irene is the firm Law Clerk and has worked in family law since 2012. She is a Pinellas County native. Like Attorney Drizis she is the daughter of a Greek Immigrant Father and second-generation Greek mother.  She is married to Leo and currently has a young son Stavros. Irene credits her work ethic, family values and firm belief in the Orthodox Faith to her parents and grandparents and works to instill them in her home.  It is because of these values Irene has a passion for family law and the firm's clients and works hard to advocate for them.   She received her Bachelor's Degree in Political Science from the University of South Florida and graduated with honors. She graduated from Thomas M. Cooley Law School in 2015 having received the Book Award, an award for receiving the highest grade in the class, in Pre-Trial Skills. Irene also wrote for her Law School Newspaper, The Pillar, and authored a memorandum to the Dean about the basics of Immigration Law, as part of a directed study and which was to be used as a starting point for students interested in Immigration Law. In her spare time Irene enjoys spending time with her family and making sweet treats from her at home Bakery.
Elizabeth Lentchner
Elizabeth graduated with Honors with a 4-year degree in Paralegal Studies and has been working in family law since graduating college. She is also a Registered Paralegal in the state of Florida.  Elizabeth has lived in Florida for over 15 years and is married with 2 adult children. She enjoys boating and the many other outdoor activities available here.
Contact us to schedule a consultation at our full-service law firm today.